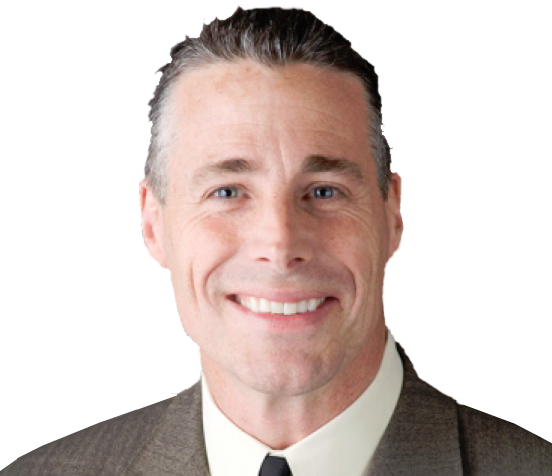 Speaking
Make your next event transformational.
Dan Mack takes you inside the minds, hearts, and boardrooms of dark horse companies who are winning big despite being newer on the scene and having a lower profile.  You too can come from behind and surprise everyone with your success!
Mack's business development programs and key note presentations concentrate on how to optimize your company assets, drive customer alignment while creating a transformational business culture.
LEARN MORE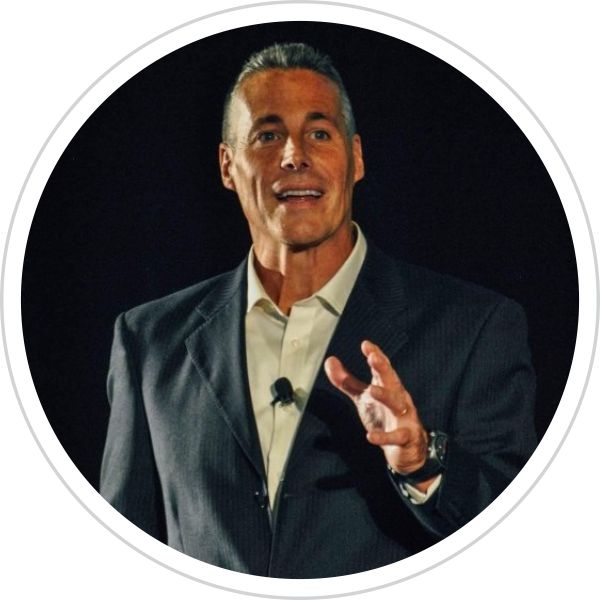 ---
"This unique book provides meaningful insight into creating a winning growth plan for any size organization and is a special blend of strategy, best practice behaviors, and ideas that the best organization use to gain an edge. This is an important blueprint for any organization looking to create the future."
—Bill Higgins, President & CEO – Ricola USA, Inc.
"Dan is a thought leader who has utilized his leadership experiences to offer tremendous value to both retailers & manufactures. His strategic blueprint enables organizations to achieve much stronger go-to-market strategic alignment. This approach helps organizations break through."
— Bob Ford , Former Vice President of Field Sales – Coty
Consulting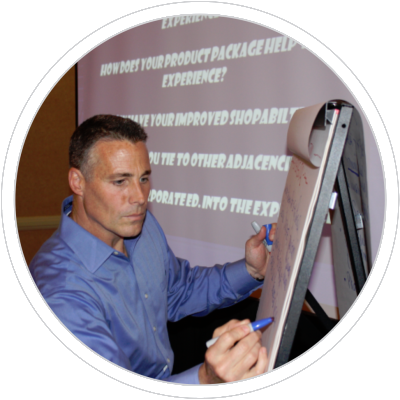 Leverage our experience to grow your brand
We offer consulting and coaching driving your organizations growth initiatives.  Our model helps you create a distinct customer growth plan and assists you in co-designing a transformational  customer blueprint that eliminates risk and grows your company.  We will help you gain a deeper understanding of your customer's boardroom agenda, your own hidden assets, while helping you grow faster.
LEARN MORE
"Just as the Dark Horse in a race has the courage to change the predicted outcome, Dan Mack has uncovered the hidden assets and blueprint that challenger companies utilize to unlock the secrets to achieve game changing results."
—Shannon Curtin, SVP of Consumer Beauty, Coty
"This is time for the dark horses to emerge and level the playing field. Dan's book shows you the path to achieve this success; I wish we had such a thorough road map."
— Ido Leffler, Co-Founder and Chief Carrot Lover – Yes To Inc.
UPCOMING EVENTS
The Elevation Forum
The Elevation Forum is a high performing community of senior sales & marketing leaders that meet in a trusted environment to gather confidential peer insights into many of the difficult challenges emerging in the industry. The group discusses strategic sales, leadership development and customer engagement best practices.
The Elevation Forum and Elevation Summit are dynamic events where many of the best companies in the industry accumulate new ideas to build their companies.
If you are looking for cutting edge strategic insights and special access to many of the top retail executives, then join this elite executive group.
---
Elevation Forum
5 Years of Definitive Insights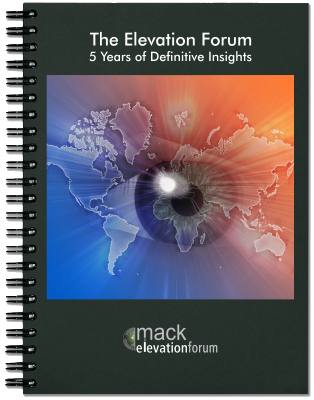 This research offers an insider's view on the most valuable leadership insights, customer development practices and sales development strategies curated over 5 years of moderating the Elevation Forum leadership group. This deck is a 50 page summary detailing the "best of best" ideas from the Elevation Forum.
---
MORE INFO
Dark Horse Book
How Challenger Companies Rise to Prominence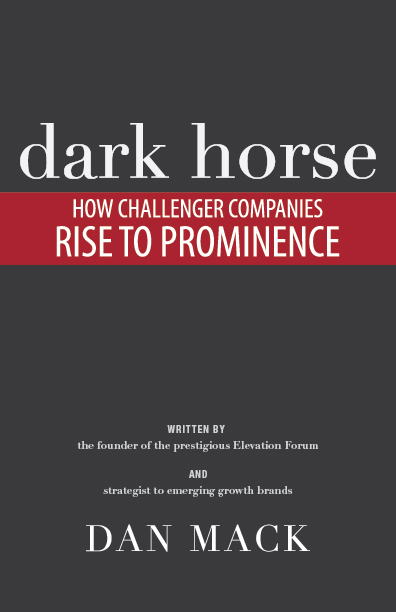 Whether you lead a small business, a consulting practice, a sports team, or a not-for-profit enterprise, this book will reveal the clues left behind by winning organizations. The best leaders and companies bring more than unique products or services to the market; they consistently tap into the ten growth enablers.
BUY  ON AMAZON
MORE INFO
The View From The Top
CPG Benchmark and Research Insights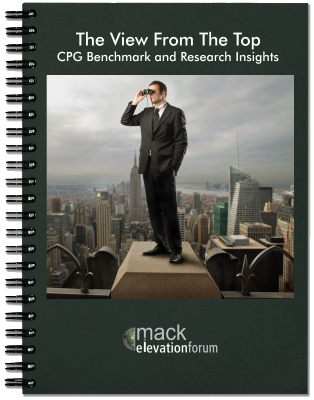 The "View from the Top" Bench Market Study offers emerging and mid-size companies a competitive insight into 25 business & analytical metrics which are key to building a winning consumer package goods company. The key bench mark insights include:
---
MORE INFO
ABOUT DAN MACK
Dan Mack is a strategist, advisor and coach to numerous companies in the consumer package goods industry. He is the founder of and leads the prestigious Elevation Forum leadership group that provides counsel and insight to many of today's growth companies.
Mack started his career with GlaxoSmithKline, served as VP of Sales and Customer Marketing at GOJO Industries, helping to build the PURELL brand and assisted with the corporate turnaround of Dentek Oral Care. Mack is an expert in uncovering company blind spots hindering growth and discovering hidden assets helping organization's differentiate themselves from the field. He is a top advisor and strategist to leaders in the CPG industry.
Mack is the founder and Managing Director of Mack Elevation Forum and is also the author of Dark Horse: How Challenger Companies Rise to Prominence which is supported by 5 years of industry research, interviews and case studies.